Search engines are notoriously horrible at indexing relevant and updated scientific research, even for things as simple as journal articles. For all you scholars out there, you may have reason to rejoice.
Sparrho incorporates a number of hallmarks of the R&D world to collect information to index. They boast 21,000 sources for over 5 million search items including journal articles, conference posters, grants, events, and software code, as well as Google staples like videos. They also index patents through the European Patent Office (EPO), which Google has been doing for nearly a decade but only started putting serious effort with a 2012 update.
The search settings can be adjusted to the point you widen or narrow the reach of the algorithm being employed. Of its three algorithm options — line, square and cube — the latter lets users "teach" the engine to give you the right combination of results. Unlike Google, you can save your searches in channels that include various searches organized by key terms and algorithm. So instead of facing a frustratingly similar list of results for two subtly different searches, users can mark results as relevant or irrelevant for future reference.
"Sparrho's aim is not merely search, but to help users keep up to date. Our innovation is in being able to predict whether a 'new' item is suitable for a user or not," co-founder and CEO Vivian Chan, PhD told Geektime. "Sources are totally user led and we aim to grow content in the most useful direction for our users, regardless of content type."
After getting recruited to a unique person-focused accelerator program called Entrepreneur First, she met her co-founder and they started working. The free-to-use Sparrho is the flagship product of Dystilled Ltd., the joint brainchild of the biochemist Chan and computer scientist CTO Nilu Satharasinghe, PhD.  The rest of its six-person squad is also infused with the powers of master's degrees and doctorates. Their partnership with the British Library gives the database access to academic literature going back as far as the 1890s.
"You need to know exactly what you're searching for, what key terms, and where you need to go and then repeat the search over a number of different platforms," she told a group at Google's Campus London last year. "You are meant to stay on top of literature, otherwise you can't produce any novel research, cannot graduate, or make any kind of impact in the scientific world."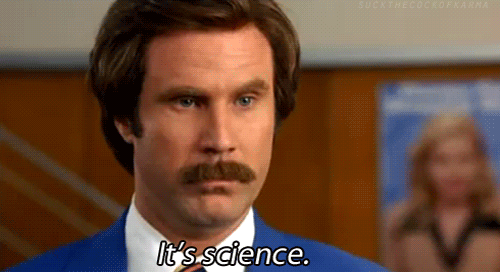 The result is one with clear academic prowess behind it. They have built their own analytics and algorithms, look for variables in user surveys, and collect resources from research-specific forums online, such as Physics-focused ArXiv among others.
Why Google Scholar is a shaky competitor
Google Scholar is the most prominent competitor but has been skewered for relying on papers that have more citations, is prone to spam, and may amplify the influence of certain articles based on how high they appear in Scholar's index, thereby prejudicing later results if those papers are cited more often.
"Google Scholar is great for when you're searching for a specific paper at a single point in time and you know its title, authors, or publication," Sparrho's strategy consultant Sybil C.K. Wong, PhD told Geektime. "Sparrho, on the other hand, helps users find what they didn't know was there, with a specific focus on keeping users up to date with the latest science via their own personalized feeds."
"Revenue is an interesting question," Chan noted. "As for now, as mentioned before, the engine is free to access. But more lucrative versions of this product or newer solutions down the road will likely be aimed at enterprises."
"One potential revenue stream is to provide the service to large corporations as a white label product to help them centralize their research, for example firms in oil & gas, pharmaceuticals, and even management consulting," Chan said. "These companies have many researchers around the world working on lots of different research projects and need a good way to centralize them so everyone can stay on top of the work being done."
From that viewpoint, the possibilities are numerous. Access to this sort of search would be incredible for startups, for example, and it could be something venture capital firms or incubators might be interested in paying for.
"Our strategy is to focus on improving recommendations to users and their experience of the platform," Chan told us. The company deploys a "Chief Happiness Officer" to keep up with its user base and gather feedback from new features.
Chan, who is originally from Australia, was recently among 239 figures in the local ecosystem who signed an open letter to criticize the UK government's possible restriction of entrepreneur visas.
"We haven't made any foreign hires yet, but with labor mobility in the EU, we have been able to consider a wider range of candidates. London-based startups currently have access to a great international talent pool, and it would not be beneficial to restrict that access, especially to startups in their growth stage. Diversity is vitally important to bringing fresh perspectives to problem solving."
Sparrho is located in London and has less than 10 employees. They maintain offices in London and Cambridge and have raised funds in the six-figure range from a number of sources, including AngelLab.
For more information about Sparrho, watch this video:
https://www.youtube.com/watch?v=VC6cIIa1U9s